Blogs
Once upon a time – the 1990s if you are interested -- there was a wondrous oil company called Exxon. It was run by a clever wizard and his acolytes who believed that it was probably the best oil company in the...
Read More
Editor's pick
23 Oct

-
23 October | London Our founder and Executive Director, Mark...
Event Details
05 Nov

-
The single largest gathering of refining and petrochemical leadership...
Event Details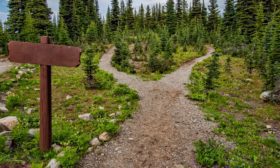 The Amazon is burning, Greenland is melting, the US is rolling back...
Read More