Low carbon scenarios do include the potential for gas demand to grow over the next decade. But if we are to stay within a carbon budget the world needs to be selective in developing gas supply, in order to ensure we use the remaining budget most efficiently.
LNG left on the shelf?
(July 2015) The analysis, which completes Carbon Tracker's series of Carbon Supply Cost Curves, follows a similar approach to the oil and coal studies published last year that identify high-carbon, high-cost projects for investors. It finds that new projects that rely on an LNG price of more than $10/mmBtu may not be needed over the next decade.
The report highlights that $283 billion of possible liquefied natural gas (LNG) projects to 2025 are likely to be surplus to requirements in a low demand scenario.
In particular the number of LNG plants in the US, Canada and Australia could disappoint those expecting large LNG industries to develop.
The study finds that over the next ten years $82 billion of potential capex in LNG plants will not be needed in Canada, $71 billion in the United States and $68 billion in Australia in the lower demand scenario.The value of unneeded LNG projects rises to $379 billion by 2035.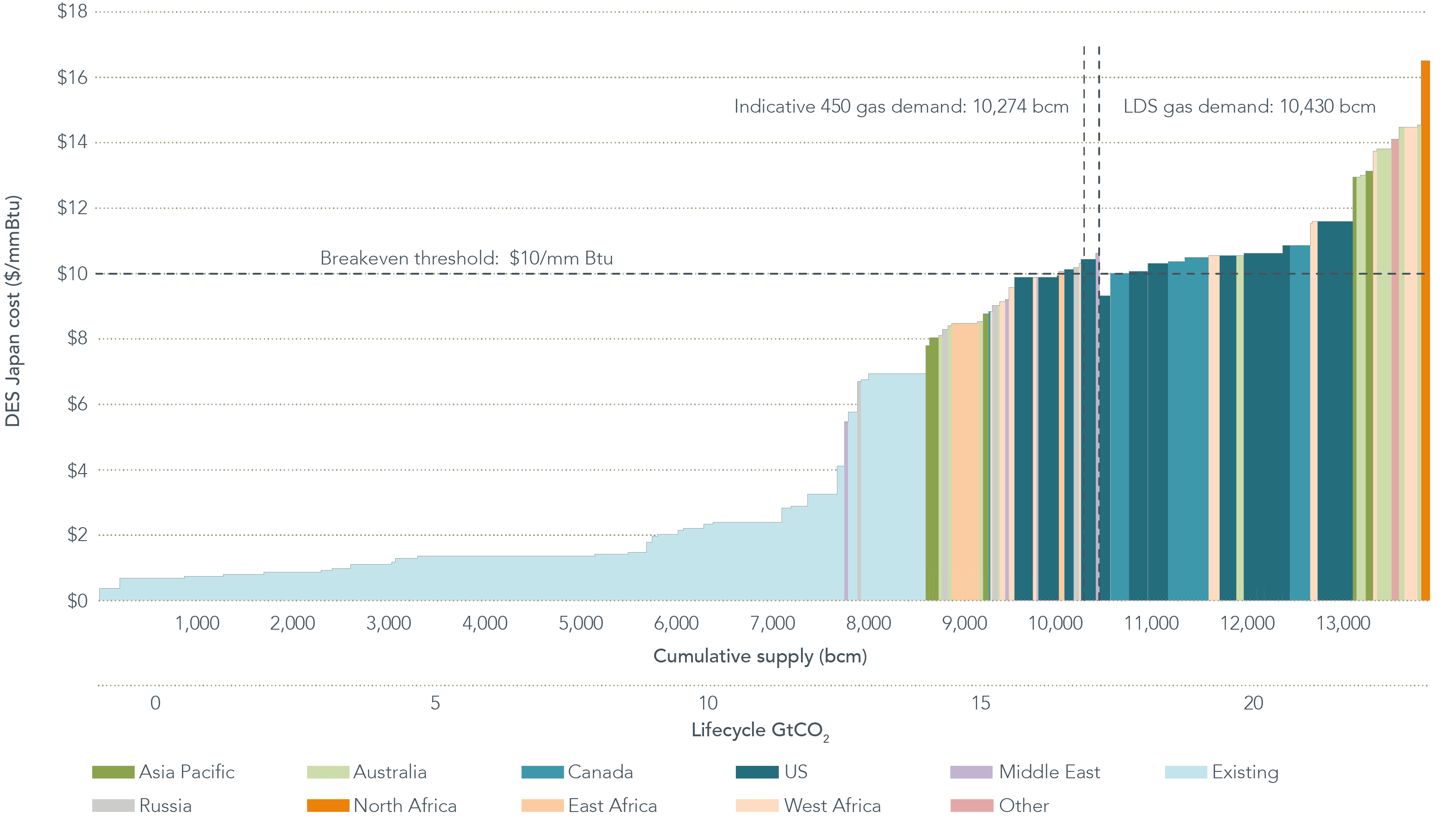 European diversity
Europe has a range of gas supply options – and as a result may not need them all in the next couple of decades. The existing pipeline infrastructure determines much of the trade, with Russian gas on tap. The volume and price supplied by Russia will impact the marginal gas options for remainder of the market. Again the breakeven threshold for a low demand scenario is around $10mm/Btu.
There is also LNG overflow into the European market which could depress the spot price even further over the next few years, meaning more expensive options won't break even for a while.
The commitments to increase renewables and reduce emissions in the EU leave little room for gas growth, with cheaper renewables continuing to displace coal.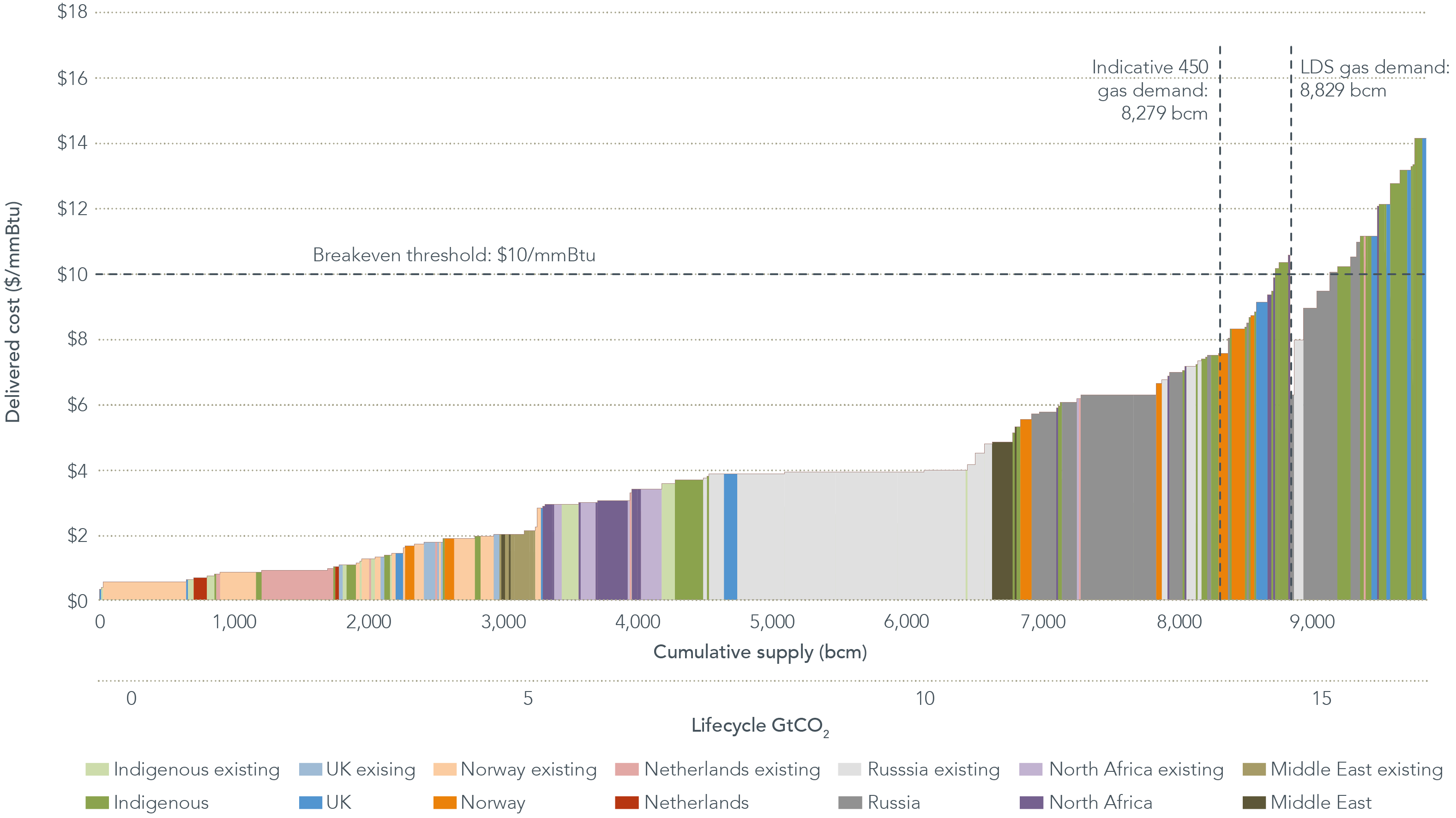 High carbon high cost
A consistent theme to our cost curve analysis has been to identify the high carbon, high cost options which aren't consistent with a reasonable carbon budget.
Gas is a mixed bag which prompts a wide range of responses, which touch on issues beyond debating its climate benefits to energy security and water pollution.
Sticking to our financial and climate perspectives, the biggest question marks arise over unconventionals and LNG. The combination of these two gas technologies appears to be the worst option, although fortunately there are limited options in this area at present.
ETA Research Papers
The report  is accompanied by two research papers which analyse gas supply and demand in more detail, produced in partnership with EnergyTransition Advisors.
Video Presentation
In this video Mark Fulton, Energy Transition Advisor to Carbon Tracker, provides a short introduction to the research methodology and key findings.
Video Highlights of Launch Event, July 2015, London
Testimonials