Download Our Annual Review
About Us
Carbon Tracker is an independent financial think tank that carries out in-depth analysis on the impact of the energy transition on capital markets and the potential investment in high-cost, carbon-intensive fossil fuels.

Its team of financial market, energy and legal experts apply groundbreaking research using leading industry databases to map both risk and opportunity for investors on the path to a low-carbon future.

It has cemented the terms "carbon bubble", "unburnable carbon" and "stranded assets" into the financial and environmental lexicon.
Our mission
We recognize that there is a limited global 'carbon budget' of cumulative emissions that must be respected to avoid overshooting 2˚C and destabilizing the global climate. Our view is that capital markets are failing to align the capital allocation process, exposing the owners of fossil fuel companies – their shareholders – to potential lost value, as has already been witnessed in the EU utilities and US coal mining sectors.  We further believe that companies have not sufficiently factored in the possibility that future demand could be significantly reduce by technological advances and changing policy.
Our role is to help markets understand and quantify these implied risks.
Emissions of greenhouse gases will need to fall severely if we are to avoid catastrophic levels of warming. Such constraints will have profound effects on the supply of and demand for fossil fuels, which account for the largest human source of greenhouse emissions.
We carry out scenario analysis to examine and understand how potential changes to supply and demand will impact the future of fossil fuel-exposed companies and projects. This analysis helps the investment community better understand the financial implications of tackling climate change;
Our analytical research identifies the highest cost, riskiest investments enabling greater scrutiny by analysts, asset owners, investors, policy makers and financial regulators.
Our regulatory research builds the case for reform of the financial regulatory system in order to improve transparency of climate-related financial risks and articulates the key changes to be made.
We provide expert insight for those engaging with energy companies around future strategy and capital expenditure.
Our research is grounded in conventional financial analysis, and focuses on forward-looking material issues. As a not-for-profit research house we are free from the constraints that would be imposed by a commercial financial research business model. This allows us to challenge business-as-usual approaches that we consider to be unsustainable in the face of the unprecedented challenge posed by climate change.
Research
These are our reports: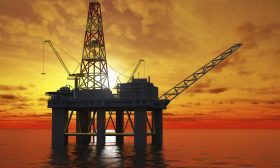 This report updates our 2 Degrees of Separation report, published in...
Read More
Carbon Tracker "spawned a financial concept powerful enough to rivet central bankers, anger oil moguls and fuel a grassroots movement to get investors to dump their fossil fuel holdings."

Reuters, 2015

Carbon Tracker has changed the financial language of climate change.

The Guardian, 2014

Carbon Tracker has triggered the Climate Swerve – a major historical change in consciousness that is neither predictable nor orderly.

New York Times, 2014

Governments have agreed to limit global temperature rise to less than 2 degrees Celsius. Governments have also agreed to put in place the pathways to deliver this with a new and universal agreement in Paris towards the end of 2015. In order to reach this goal, large amounts of coal and oil will have to stay in the ground, unburnt. Carbon Tracker's new [oil and coal cost] 'Curves' report indicates where in respect to the oil industry some of those stranded assets and some of those red lines will lie.

Christiana Figures, convenor Mission 2020 and former UNFCCC Secretary General

Carbon Tracker's simple narrative neatly summed up climate risk exposure for investors that helped Axa to frame the issues and to begin to methodically quantify and mitigate that growing risk. The compelling "stranded assets" narrative resonated amongst our senior management teams – helping us to focus on and cut through a mountain of complex research on the subject – directly influencing our decision to divest from coal in Q2 2015.

Sylvain Vanston, Head of ESG Integration, AXA, 2017
NGO of the year. Business Green Awards 2017
"Carbon Tracker has been one of the most important developments in the environmental space in a decade and the judges were united in their praise for this agenda-setting NGO and its hugely influential campaign to drive awareness of carbon bubble risks. The organisation stood out for the clarity of its message and the huge impact it has had in driving awareness of the low carbon transition and its implications for investors."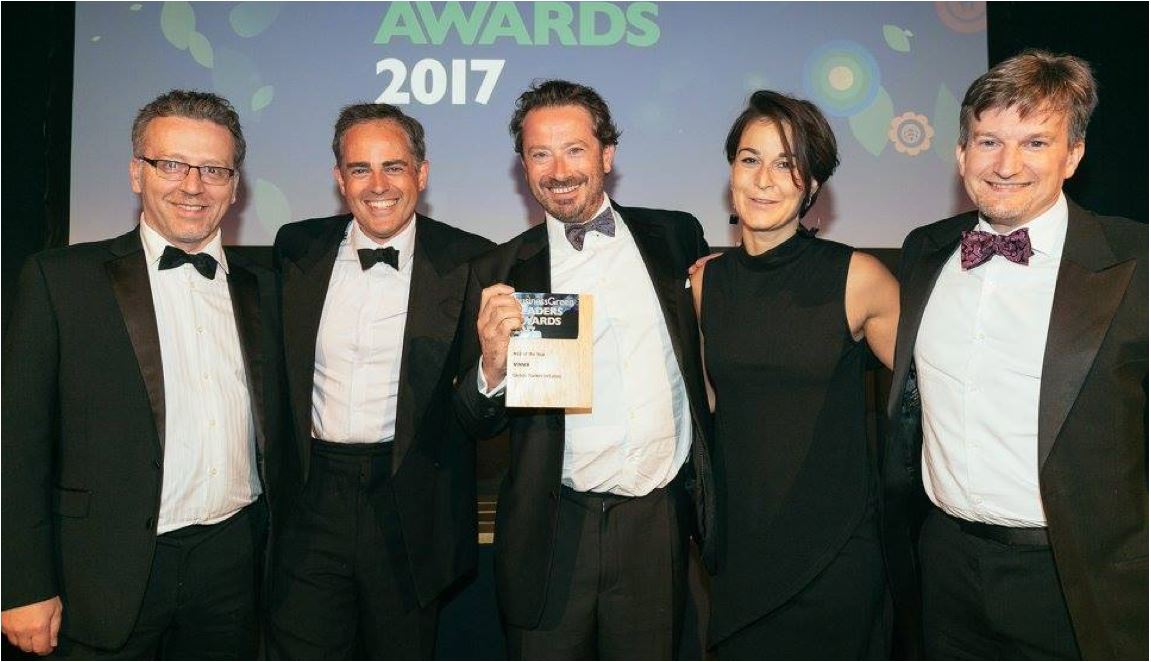 Meet The Team
Carbon Tracker is a team of financial, energy and legal experts with a ground breaking approach to limiting future greenhouse gas emissions. We have the technical knowledge, connections and reach to get inside the mind-set of the global financial community and effect change on a global scale.
View The Team
Interested in joining the team? View our current vacancies
Our History, Impact & Funding
Much of Carbon Tracker's impact has been observed in the embedding of climate change risk within conventional understanding of financial risk. A significant part of our overarching influence emerge through our work with the financial, business and general press globally, as well as engaging directly with institutional investors and the fossil fuel industry, prompting responses. We also engage with governments and regulators worldwide, greatly enhancing our ability to speak at the strategic level and influence the wider landscape. As seen from the impact of our analysis and research, the concepts and conclusions of our work has been amplified far beyond environmental circles and into the mainstream financial community.
2017
The Report
Carbon budget alignment: company by company
This report, produced in partnership with PRI and five pension funds, was launched through a series of workshops across Europe and North America, leading to direct engagement with asset owners and managers. The report also gathered high level interest in China. Those direct engagements clearly showed that the investors are becoming increasingly empowered to engage with companies to align capital allocation in accordance with the exposure to climate risks, while the Boards and executive teams of fossil fuel companies are becoming more aware, proactive and better able to manage climate risks. This area has become a major focus for PRI collaboration over the next two years.
The Report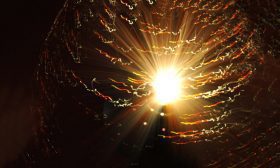 This report was produced in partnership between Carbon Tracker and...
Read More
Time to challenge assumptions
We found that the major oil and gas companies are now talking about demand destruction and even peak oil demand – a language Carbon Tracker has been using for a while. It is clear that the industry is taking our analysis seriously and our credibility gives us access to senior industry gatherings. "This is not an advocacy document or wishful thinking but a well-sourced projection based on what is already happening. It deserves to be read by everyone working in the energy sector, by policy makers and perhaps most urgently by investors. Its conclusions really do qualify for inclusion in the overused category of 'breaking news'." - Nick Butler, Financial Times blog.
Breaking news in the energy sector
The report generated exceptional coverage with more than 1,300 stories reproduced globally. The article on The Guardian website alone was shared over 53,000 times and generated 1,600 comments (as of April 2017), making it one of the most successful reports of Carbon Tracker in terms of media coverage to date.
The Report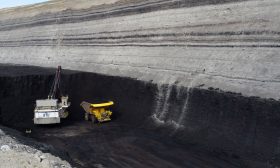 Alpha Natural Resources, Peabody Energy Corp., and Arch Coal,...
Read More
Recommendations taken on board in the US
Since the report, Peabody, the largest private-sector coal company in the world, confirmed it will replace all of its self-bonds in alignment with Carbon Tracker's recommendations.
2016
The Report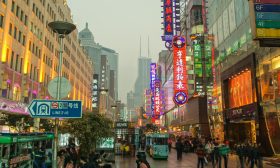 China is currently building more coal plants than it needs and in...
Read More
Strengthening the global influence
Country specific research and expertise of Carbon Tracker has caught the attention of key influencers of China's green finance agenda, where we are now engaging with the regulators concerned with systemic risks in global capital markets.
2016-
The Report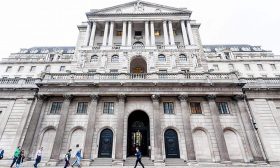 In April 2016, the Financial Stability Board's Task Force on...
Read More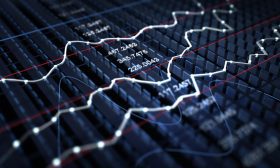 In response to an enquiry from the G20, the Financial Stability Board...
Read More
Pushing 2D scenario analysis
Carbon Tracker has contributed to the scenario analysis workstream of the Bank of England and G20 Financial Stability Board in establishing the Task Force on Climate-related Financial Disclosures (TCFD). This has fed into their thinking on assessing the 'carbon bubble' and 'stranded asset' risks of fossil fuel companies. Carbon Tracker continues its role as a convener and assessor of thoughts from different groups on decision-useful disclosure, engaging with TCFD members, policymakers, NGOs and fossil fuel companies, on how to produce useful scenario analysis.
2015-
The Report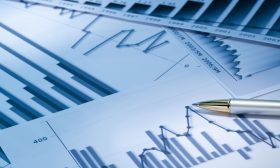 This new research from Carbon Tracker and the Association of...
Read More
'Stranded assets' on the agenda of the Bank of England
In 2013 we worked with global accounting body ACCA to map out the limited attention being paid to climate risk by accountants, reporting standards and financial regulators. Ongoing engagement with the Bank of England and other regulators has seen the issue rise up the agenda. In 2015 Carbon Tracker presented the stranded assets/unburnable carbon idea to a full meeting of central banks and regulators at the Financial Stability Board meeting on climate change hosted by Mark Carney, effectively contributing to the creation of the Task Force on Climate-related Financial Disclosures (TCFD). The Governor of the Bank of England, Mark Carney, warned investors in 2015 that the vast majority of fossil fuel are 'unburnable', creating financial stability risks in the event of a disorderly transition to a low-carbon economy. Echoing Carbon Tracker's warnings about the risks of a disorderly transition to a low-carbon economy, Governor Carney agreed that that a carbon budget consistent with a 2°C target "would render the vast majority of reserves 'stranded'. He also added that "a wholesale reassessment of prospects, especially if it were to occur suddenly, could potentially destabilise markets." The establishment of the Financial Stability Board's Task Force on Climate- Related Financial Disclosures (FSB- TCFD) is the recognition of the financial significance of climate risk we were aiming for.
2015
The Report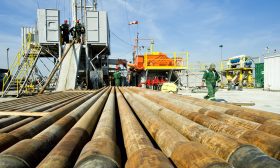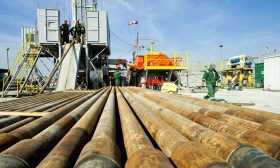 The data is clear – the energy transition is underway, and the...
Read More
Linking capital deployment to climate policy
This report was very successful in terms of global media coverage, and was instrumental in mainstreaming our research, awakening the capital markets and financial institutions to climate risk. Christiana Figueres, then-head of the United Nations' climate division (UNFCCC), praised our work and we participated at UN Secretary General events, and those hosted by the French President at the Paris COP, alongside major corporations and financial institutions.
2015
The Report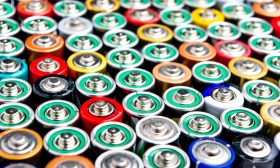 This report is designed to challenge the conventional thinking and...
Read More
Changing demand assumptions
This analysis was a wake up call for investors and analysts that outdated demand assumptions were being used to justify investment in future supply. The decoupling of economic growth, energy and emissions means traditional rules no longer apply. Our focus on key reference points such as the IEA, sparked debate about how quickly the transition is already occurring. The greater scrutiny and review of renewables technology projections has resulted in significant updates from mainstream institutions.
2015
The Report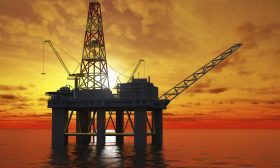 This paper, first presented at the 1st Global Stranded Assets...
Read More
A watershed moment in investor engagement on climate risk
Working in partnership with CERES and a number of investors we have provided the evidence needed to back up shareholder resolutions. These have focused increasingly on business fundamentals and strategy, in line with our work. Major oil and gas companies are seeing resolutions filed at AGMs on carbon asset risk where majority of shareholders are calling for business analysis of a 2˚C scenario. This shows that investors have made the link between transition risk and shareholder value as a result of our analysis.
2015
The Report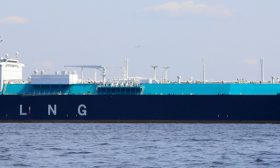 Low carbon scenarios do include the potential for gas demand to grow...
Read More
LNG growth will disappoint
The long-heralded gas transition is running out of time as the carbon budget gets used up and renewables increasingly undercut gas. Our analysis highlighted that growth in gas may disappoint, which has become a reality as many expensive LNG projects have been put on hold. This has been used to question whether a strategy of focusing on gas will deliver shareholder value.
2014
The Report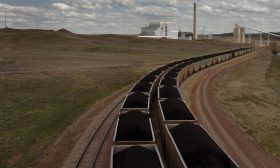 Our research on coal consists of a package of detailed analyses of...
Read More
Challenging assumptions on Chinese peak coal demand
At a time when industry analysts laughed at the suggestion, Carbon Tracker was already modelling the impact of Chinese thermal coal demand peaking on the seaborne markets. This has now become the house view of those analysts, boosted our credibility, and demonstrated the inability of incumbents to recognise when they are facing structural decline in their markets. The the work was amplified by major media outlets including FT Lex and The Economist. This was an example of how important it is to prompt investors and analysts to challenge the assumption that the future will just repeat past trends, and provided evidence that the energy transition was underway. The reality of stranded assets has since been documented to serve as a reminder for investors, eg the decline of the US coal mining sector, the death spiral of EU utilities.
2014
The Report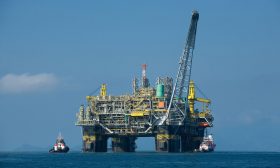 This report  is a risk analysis which provides a tool for the...
Read More
Company actions start to resonate with Carbon Tracker's findings
Our first in depth analysis on oil supply and demand demonstrated that the fundamentals did not support such a high oil price, flagging the high risk nature of high cost projects that would soon become evident as the price dropped. A number of these projects – eg Arctic or oil sands – have since been cancelled in this low price environment. This research continued to set the agenda for companies (e.g. Exxon, Shell) to respond to, which fed into shareholder resolutions. The new approach helped investors understand how to allocate the carbon budget in an economically rational and timely way as the price of oil tumbled from over $100 a barrel to under $50. This evolution of our research kept climate risk on the agenda of the fossil fuel sector by tackling the fundamentals of the business.
2013
The Report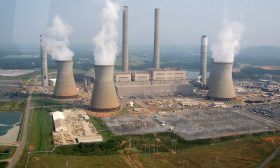 This new research from Carbon Tracker and the Grantham Research...
Read More
"Stranded Asset" enters the climate finance lexicon
This report initiated and provided the background analysis on the growing interest around stranded assets, and focused attention on capital expenditure plans being inconsistent with the 2˚C pathway. Following this, the FT, with an article written by Martin Wolf, and The Economist run articles on Stranded Assets, a term coined by Carbon Tracker. These seminal pieces changed the vocabulary of climate risk – later referred to as the "climate swerve" by the NYT. The concept of applying a carbon budget and the impact on the energy sector has since been applied by a number of major institutions, including the IEA, Citi, S&P,
2011
The Report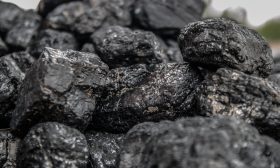 This is the original  report which pioneered the concept of the...
Read More
Global Warming's Terrifying New Math
Setting the agenda around our key concepts of carbon bubble, unburnable carbon and stranded asset, the report gained widespread attention across range of sectors including the financial, political, academic and the environmental. Most notable includes Lord Stern's article about our analysis in the FT and Bill McKibben's article "Global Warming's Terrifying New Math", on the Rolling Stone magazine. This became one of the most-read online-article on climate change and kick-started the global campaign to shift capital away from high-carbon investments, into renewables.
2007
Counting the Carbon: the role of the City of London in Climate Change
The idea of 'unburnable carbon' is published for the first time by Mark Campanale, Founder of Carbon Tracker, and Nick Robins, now Co-Director at the UNEP Inquiry into the Design of a Sustainable Financial System, on the UK Quality of Life Commission's website. That moment triggered a new generation of investor action on climate change and the interest that followed led to the launch of Carbon Tracker.
Our Funders
The work of Carbon Tracker has been made possible by the vision and openness to innovation shown by organisations such as the following:
Become a supporter
As a not-for-profit organisation, we rely on philanthropic funding to operate and carryout our work. If you are interested in supporting us, please get in touch.
Get In Touch