Thank you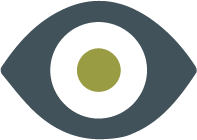 Thank you for logging in to our  Carbon Tracker Eye Service.
You will shortly receive an email with your personal password to access the intelligence portal.
The Carbon Tracker Eye ('CT Eye') service filters down the world of online news into just those stories most relevant to the themes of Carbon Tracker's work. Users can then apply their own filters to this news to receive just those stories that most interest them. The options available include:
Searching by company: Select those coal, oil and gas companies that you want to track;
Searching by category: A number of categories have been created including climate science, climate policy, capital markets, renewable energy as well as Carbon Tracker's vocabulary which users can follow.
Finally, add your selected companies and categories to a watchlist to have the relevant news stories sent directly into your inbox at a time of your choosing.  You can also create customised reports based on the above filters saved to your own personalised login.
Note that this subscription service is free but does require you to request a login.
Kind regards,
The Carbon Tracker Initiative Team