In the Press
Bloomberg - Gregory Viscusi, reed Landberg Bank of England Governor Mark Carney backed a global effort to bring greater transparency to the way companies disclose the risks they face from climate change, wading into...
Read More
Editor's pick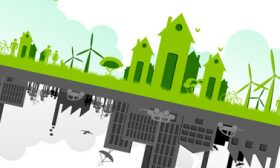 A six-point plan to turn the tide of the world's carbon dioxide by...
Read More
04 Oct

-
Panel during the BNP Paribas Sustainable Future Forum Investors:...
Event Details
31 Oct

-
The green shift as a global trend is unstoppable. The prices of...
Event Details